Yvette Mayorga: New Works
Mirror Mirror


Yvette Mayorga
2023
Wood, glass, and acrylic piping
12" x 18" x 2"

Mirror Mirror


Yvette Mayorga
2023
Wood, glass, and acrylic piping
12" x 18" x 2"
Mirror Mirror


Yvette Mayorga
2023
Wood, glass, and acrylic piping
12" x 18" x 2"


Belong


Yvette Mayorga
2023
Acrylic on wood
9" x 12" x 1"


Belong


Yvette Mayorga
2023
Acrylic on wood
9" x 12" x 1"


Belong


Yvette Mayorga
2023
Acrylic on wood
9" x 12" x 1"

Sharp A$ Nails


Yvette Mayorga
2023
Wood, nail charms, and acrylic piping
6" x 8" x .25"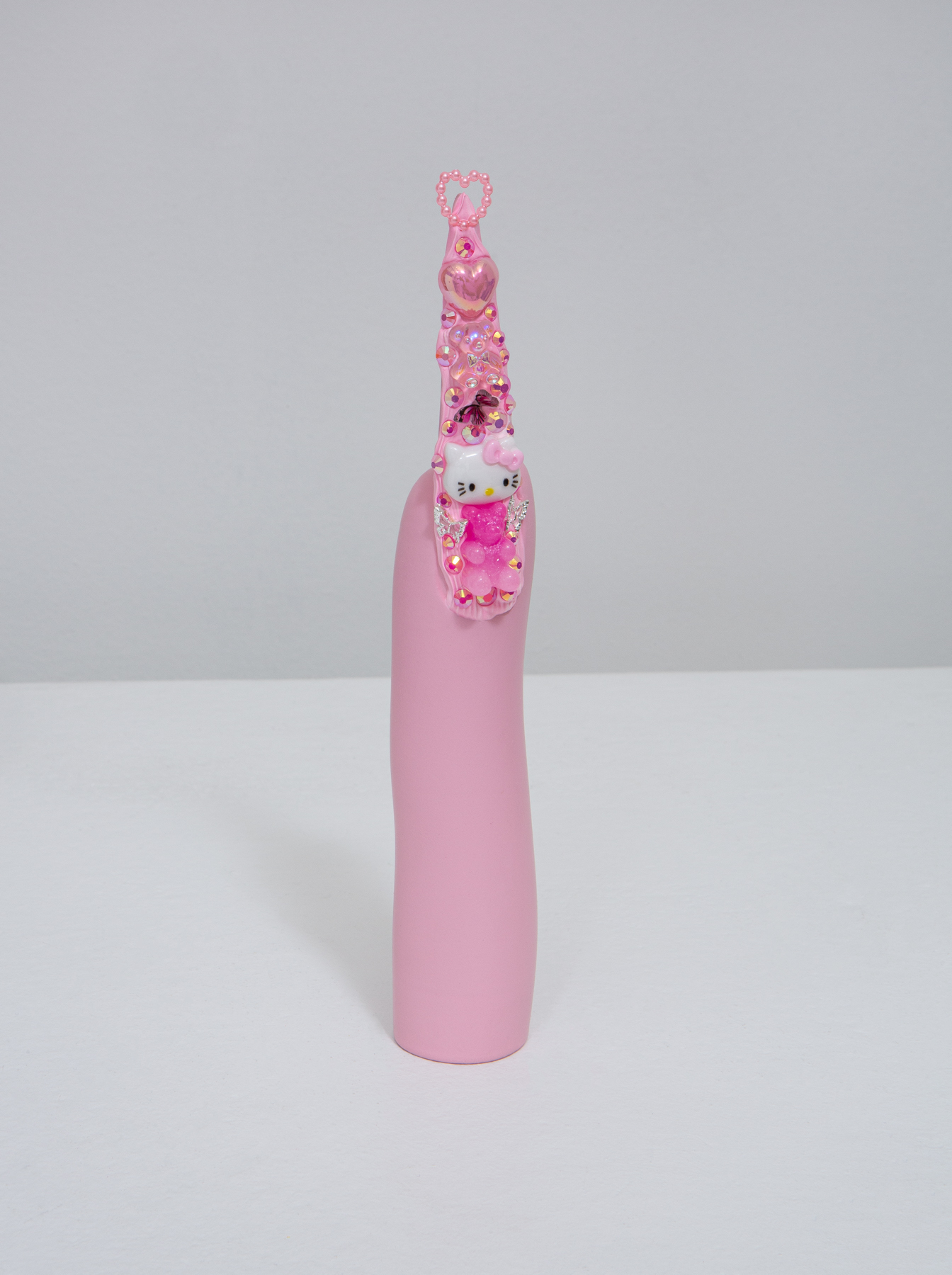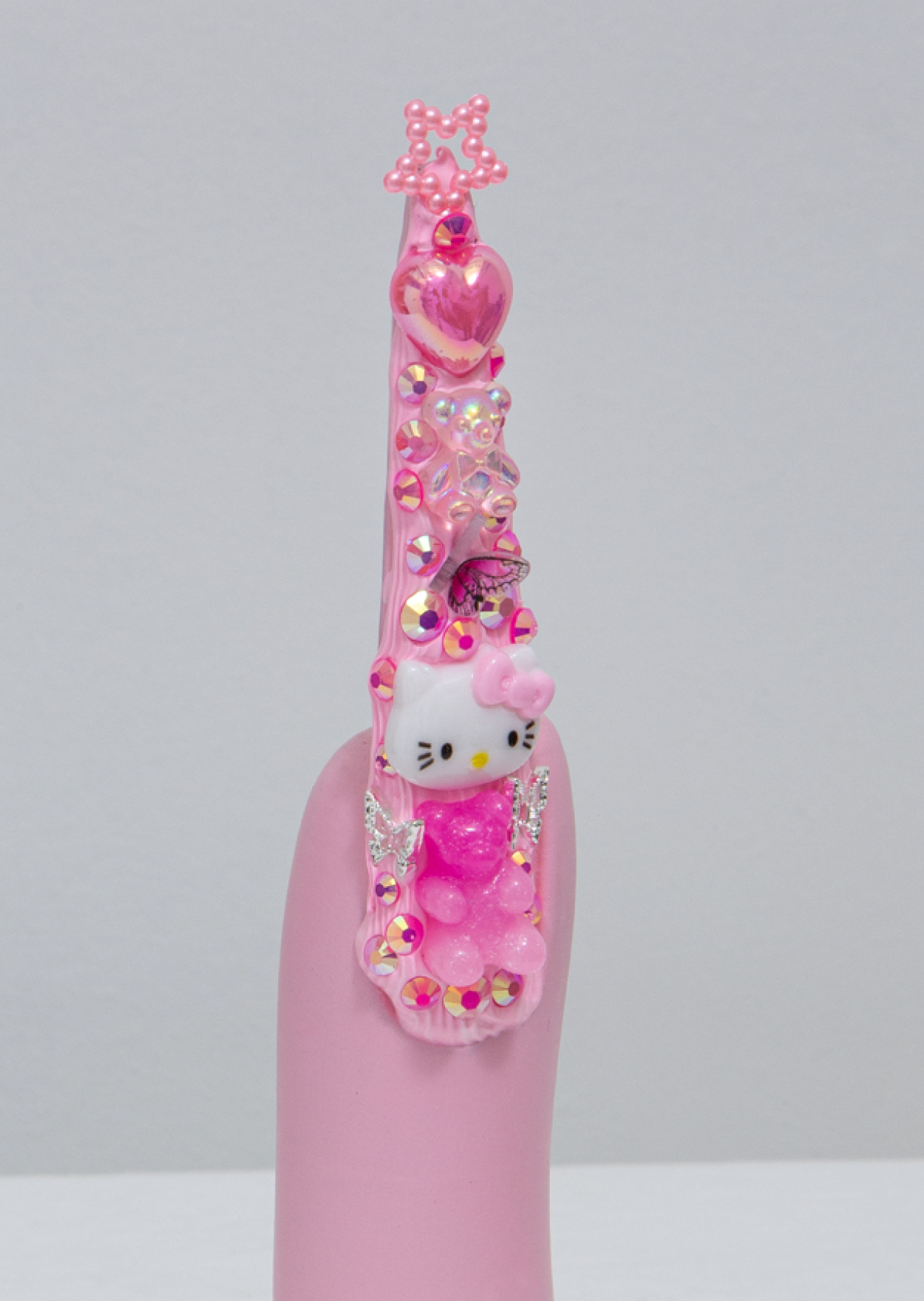 sharp a$ nails


Yvette Mayorga
2023
Wood, nail charms, and acrylic piping
6" x 8" x .25"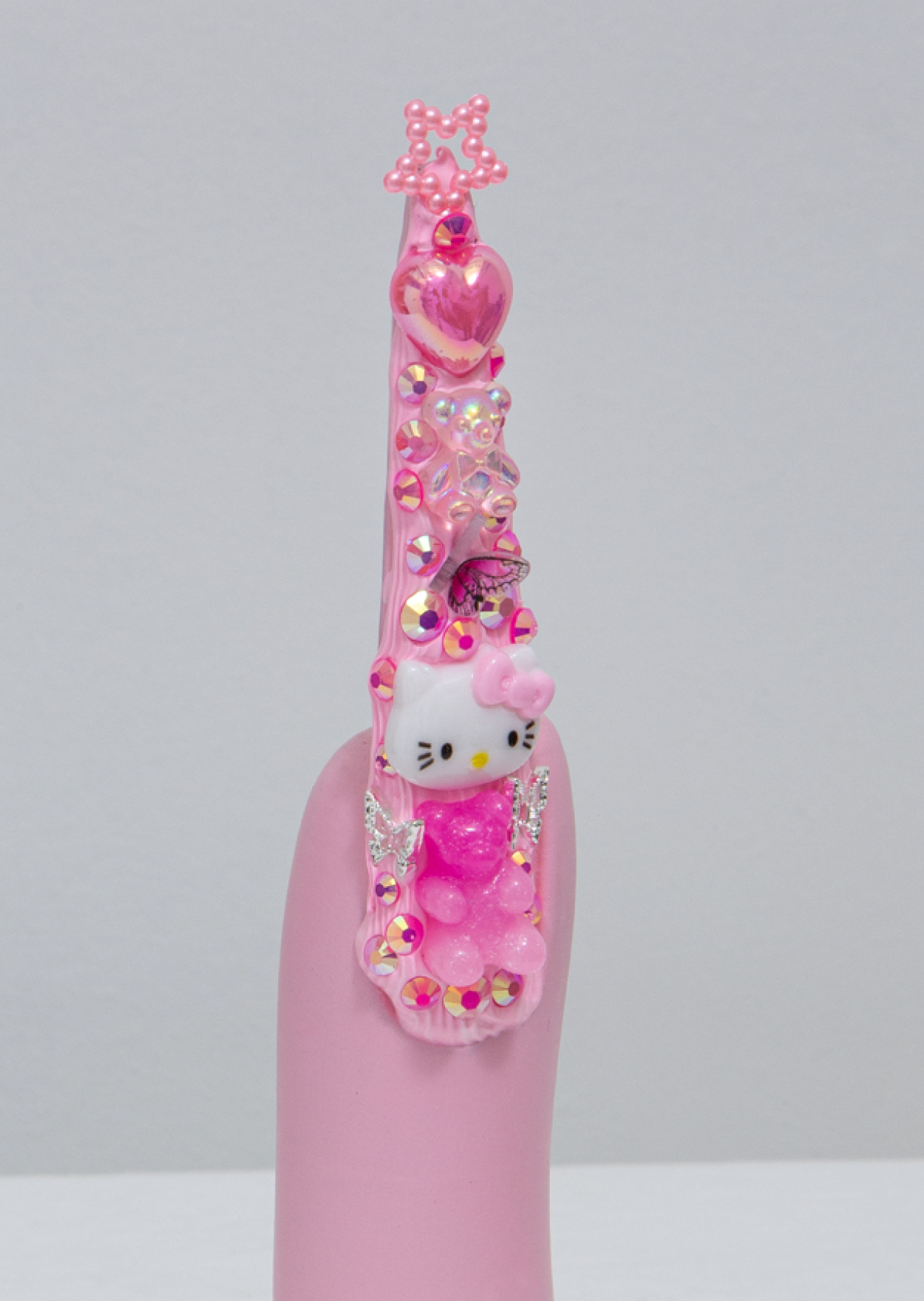 Sharp A$ Nails


Yvette Mayorga
2023
Wood, nail charms, and acrylic piping
6" x 8" x .25"


Artist retains copyright and all licensing privileges to the artwork. Do you have questions about purchasing your artwork? Click on our
FAQ
page.
About the Artwork

Print and Object is excited to announce the release of a new limited edition series by multidisciplinary artist Yvette Mayorga. With a practice spanning from painting to sculpture and installation work, Mayorga's iconography and style is unwavering across mediums. Pink confection of visual decadence frosts her work with lush embellishments. However, this indulgence of visual saturation is not strictly icing across a composition, for Mayorga employs her pink as a weapon of mass destruction that is charged to confront colonial art history, immigration, and labor. Mayorga layers these socio-political conversations with deeply personal references and memories, a reminder that what is political is personal and what is personal is political.

In collaboration with Print & Object, Mayorga has extracted some of the key symbols and objects found in her large-scale paintings and installations and released them into free-standing sculptures. The piped mirror, the necklace, and the finger with nail are all part of Mayorga's visual lexicon, found throughout her past works in different iterations of storytelling. The mirror draws reference to a recent exhibition, What a Time to be, at the Momentary, during which viewers have an invitation to pause and see themselves reflected in the work. This pause resulted in a ripple effect of reflective repetition as viewers posed for selfies, posted and tagged themselves, creating an adjacent creative world with the work in the digital space. Taking this recent experience further in her practice, Mayorga has created Mirror Mirror to continue the momentum of consideration around reflection, individual, collective, physical gaze and digital gaze. Belong, with it's pointed text, and Sharp A$ Nails, with flams of glamor adorning the nail, stand as emblems for interrogation into notions of status and class.

Embellished with visual saturation, Mayorga's works evoke questions and considerations that span far deeper than an icing sugar buzz. Print and Object is honored to present this series exclusively on our platform.



About the Artist

Yvette Mayorga is a multidisciplinary artist based in Chicago, Illinois. Her work interrogates the broad effects of militarization within and beyond the US/Mexico border and intervenes in the colonial legacies of art history. She fuses confectionary labor with found images to explore the meaning of belonging. Mayorga holds an MFA in Fiber and Material Studies from the School of the Art Institute of Chicago.

She has exhibited nationally and internationally at the Museum of Art and Design, Vincent Price Art Museum, DePaul Art Museum, El Museo del Barrio, the Center for Craft, the Museo Universitario del Chopo, and LACMA's Pacific Standard Time:LA/LA. In 2020-2021, her work was included in ESTAMOS BIEN: LA TRIENAL 20/21 and acquired by El Museo del Barrio as part of the inaugural survey of contemporary Latinx art. Currently, Mayorga is working on a large-scale commission for the City of Chicago's O'hare International Airport's Terminal 5 public art project and her first East Coast solo museum exhibition at the Aldrich, Ridgefield, CT opening in the fall of 2023. Mayorga's first solo museum exhibition What a Time to be debuted fall of 2022 at Crystal Bridges' satellite space, The Momentary in Bentonville, AR.

She has been featured in Artforum, Artnet, Art in America, Art News, DAZED, Galerie Magazine, Hyperallergic, Latina Magazine, Teen Vogue, The Guardian, The New York Times, W Magazine, and Women's Wear Daily. Her works are in the permanent collections of 21c Museum Hotels, DePaul Art Museum, El Museo del Barrio, the John D. and Catherine T. MacArthur Foundation, the Museum of Fine Arts Boston, and the New Mexico State University Art Museum.


Image credit of: Kevin Penczak
Image credit of: Kevin Penczak