Giulia Piera Livi : New Works
Untitled Porcelain Gradient 1


Giulia Piera Livi
2023
Mixed media (Tile, Flashe, Acrylic)
14" x 11" x 3"

Untitled Porcelain Gradient 2


Giulia Piera Livi
2023
Mixed media (Tile, Flashe, Acrylic)
14" x 11" x 3"


Chromatic Double Curve 1


Giulia Piera Livi
2023
Mixed media (Tile, Flashe, Acrylic)
10" x 8" x 3"


Chromatic Double Curve 2


Giulia Piera Livi
2023
Mixed media (Tile, Flashe, Acrylic)
10" x 8" x 3"



Chromatic Double Curve 4


Giulia Piera Livi
2023
Mixed media (Tile, Flashe, Acrylic)
10" x 8" x 3"


Chromatic Curve 2


Giulia Piera Livi
2023
Mixed media (Tile, Flashe, Acrylic)
8" x 12" x 8"

Untitled MD (Hot Pink)


Giulia Piera Livi
2023
Mixed media (Marble Dust, Flashe)
10" x 8" x 3"


Untitled MD (Hot Red)



Giulia Piera Livi
2023
Mixed media (Marble Dust, Flashe)
10" x 8" x 3"

Artist retains copyright and all licensing privileges to the artwork. Do you have questions about purchasing your artwork? Click on our
FAQ
page.
About the Artwork

Print & Object is proud to announce the release of a new series of sculptural works by interdisciplinary artist Giulia Piera Livi. With a practice historically anchored in large-scale installation artwork, overtaking walls and floors to create a fully immersive space, Livi embarked on a journey of petite-proportion by stretching her practice to engage with small-scale sculptural work.

Combining domestic materials and industrial objects with new shapes and surfaces, her practice intervenes on the conventional utility of materials to invite a hybrid state that blends familiarity with peculiarity and dream-like with functionality. Inlayed with a déjà vu feeling, her practice embraces the referential power of objects and the everyday to intersect with the history of interior design, minimalism, and the contemporary consumer culture.

In this series, Livi inverts the geometric grid of domestic tile by molding it to organic curves and cascading forms that are hyper-saturated with electric gradient color relations. Each sculptural work vibrates with such rich pigmentation that the object's presence creates a halo-effect of glowing color that radiates onto the surface where it resides. In this, the crispness of her lines and the cleanliness of her forms are softened by a reverberating color shadow that further enriches the dream-like state of her lush visual language.

Gentle curves and rippling waves push against hard-line edges and retro-like gradients to create objects charged with tension and contradiction. Print and Object is honored to present this new series on our platform.





About the Artist

Giulia Piera Livi is an interdisciplinary artist working in painting and installation. Her immersive rooms employ hyper-cohesive color and abstract forms to work out ideas of multi-functional art objects and curated domesticity. She holds an extensive exhibition record, with notable shows at the Delaware Contemporary Museum (Wilmington, DE), Museum of Contemporary Art Arlington (Arlington, VA), Tiger Strikes Asteroid (Brooklyn, NY), Governor's Island Art Fair (NY), Untitled Space (New York, NY), Mono Practice (Baltimore, MD), Guest Spot @ the REINSTITUTE (Baltimore, MD), Dream Clinic (Columbus, OH), VAE Gallery (Raleigh, NC), and Walter Otero Contemporary Art (San Juan, Puerto Rico). She received an Individual Artist Award from the Maryland State Arts Council in 2019 and was featured in New American Paintings Issue No. 148. Giulia is currently part-time faculty at MICA (Baltimore, MD) and Pratt Institute (Brooklyn, NY).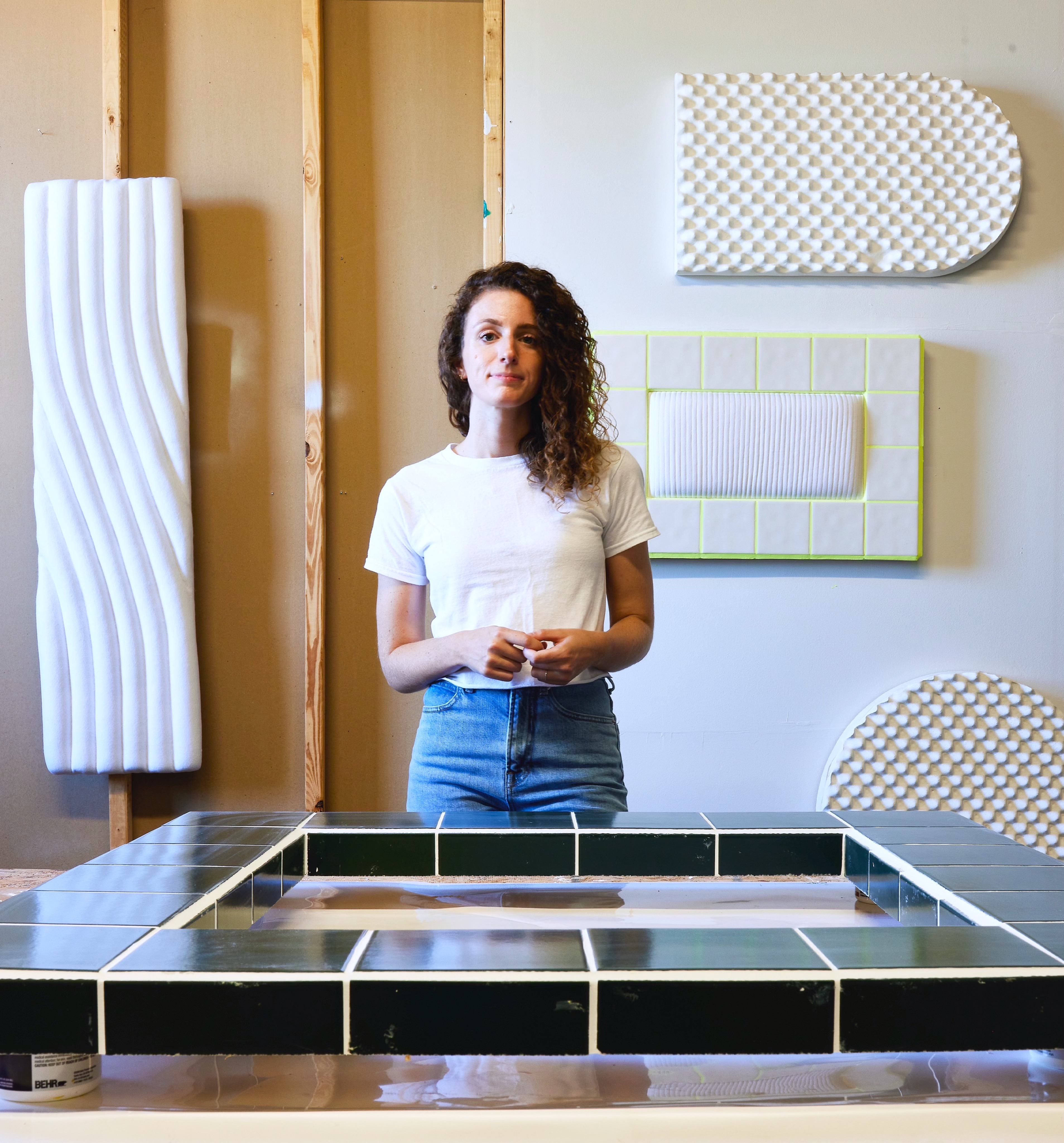 Image Credit: Justin Tsucalas