Allie Kushnir : New Works
Shaky Ground


Allie Kushnir
2022
Mixed media, MDF, solid ash frame
14" x 11"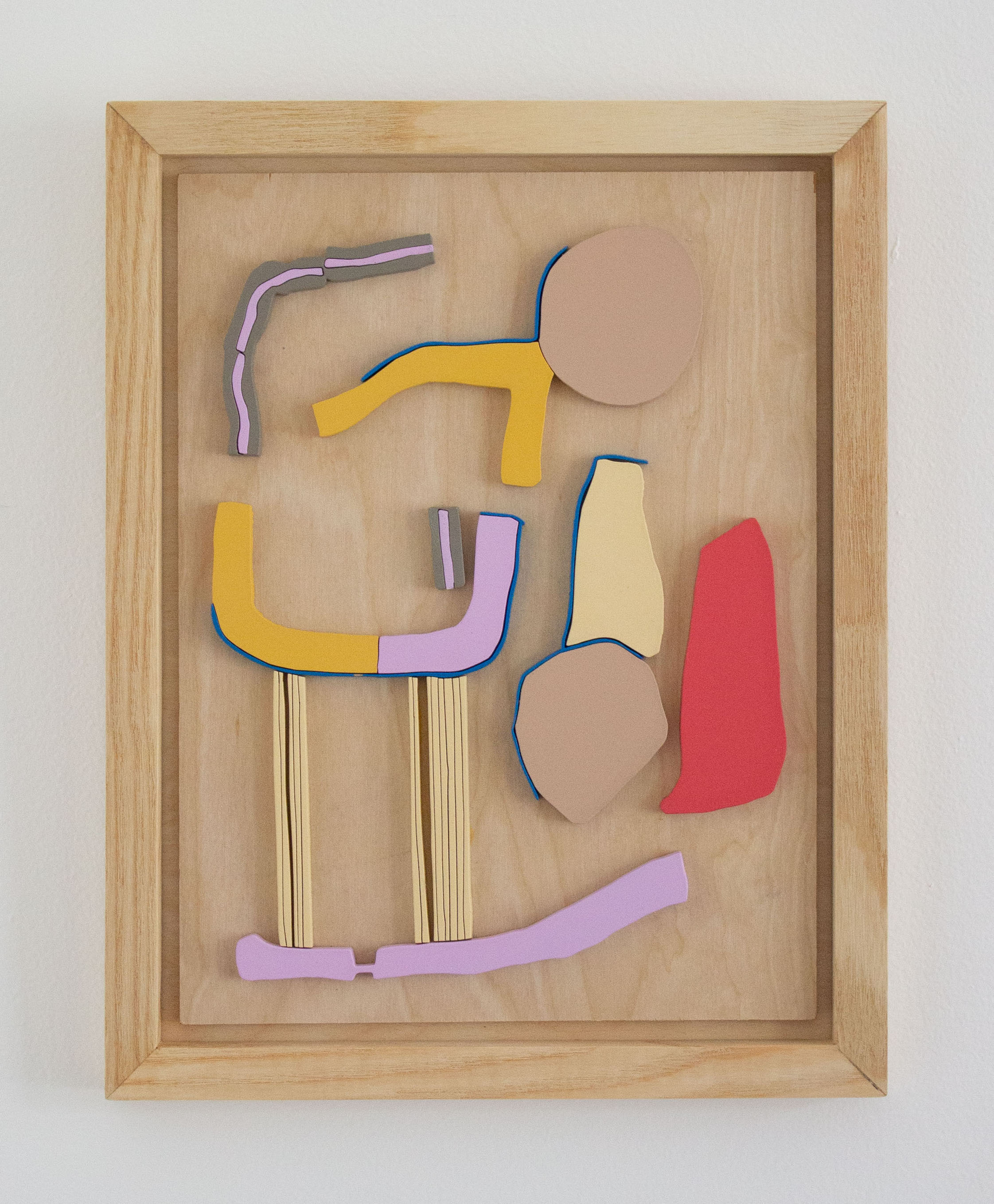 All I Can Remember


Allie Kushnir
2022
Mixed media, MDF, solid ash frame
14" x 11"


What Builds in the meantime


Allie Kushnir
2022
Mixed media, MDF, solid ash frame
14" x 11"


The Longest stretch


Allie Kushnir
2022
Mixed media, MDF, solid ash frame
14" x 11"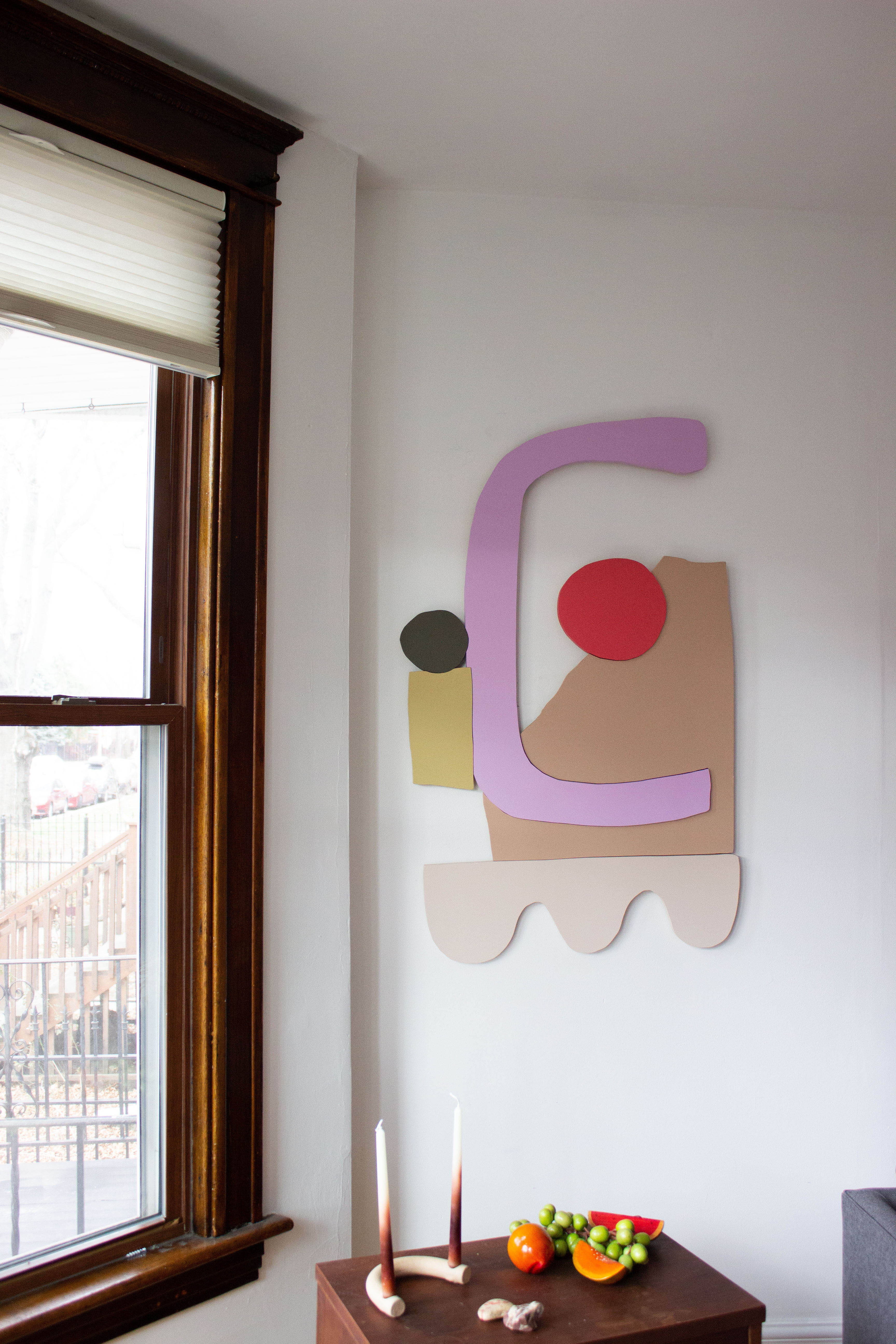 As Long As IT Grows


Allie Kushnir
2022
Mixed media and MDF
46.5" x 28.5"


I Learned how to breath


Allie Kushnir
2022
Mixed media and MDF
50" x 29"

How could we have known


Allie Kushnir
2022
Mixed media and MDF
57.5" x 31"


Coated

Allie Kushnir
2022
Matt vinyl adhestive wallpaper
10ft x 10ft

Coated is made to order, designed for a 10ft by 10ft wall, printed on adhesive back removable vinyl wallpaper. If you would like to inquire about having a custom size vinyl wallpaper printed, please email Print and Object at info@printandobject.com with your size request. Please expect 2 weeks for production and shipping.

Artist retains copyright and all licensing privileges to the artwork. Do you have questions about purchasing your artwork? Click on our
FAQ
page.
About the Artwork

Print & Object is excited to announce the release of a new series of sculptural works and custom wallpaper by Chicago-based artist Allie Kushnir. Expanding the idea of how to live with and install an artwork, Kushnir's wallpaper offers an artistic skin to inlay across one's space. This wallpaper can stand alone as its own individual work, or be layered into a multidimensional installation by hanging one of her new sculptures atop the paper.

With a practice anchored in the exploration of how individuals are each part of a whole, influencing and influenced by our environment, Kushnir's new series further pushes this relationship into new plains. Her large-scale 3D laser cut wood sculptures break free from grid-like structure into dynamic formal explorations of shape, color, and balance. While her small-scale sculptures conquer the same formal challenges but harmonized within a frame and structural grid. Expanding and contracting with enigmatic energy, Kushnir's gestural impact stands unwavering by scale or medium.

With a mixed-media studio practice rooted in intuitive visual exploration, Kushnir's compositions cull references from the body, nature, and material culture and are re-formed into morphic couplings, inventive color pairings, and far reaching linear extensions. Print and Object is honored to present this new series exclusively on our platform.









About the Artist

Chicago-based artist Allie Kushnir uses her work to investigate the relationship between body and setting, individuals to nature.

When embarking on the development of a new composition, Kushnir often begins with an exploration into our environment and its reciprocal influence on its inhabitants. Day to day, she makes a concentrated effort to acknowledge the spaces we take up, the state of mind we hold, and the effects of such conditions.

Kushnir's abstract watercolor work developed through an intuitive approach to mark-making, much of it involving a layering of organic forms, meandering lines, and fluid bodies of paint. However, time has proven the impossibility of a singularly focused form of expression. The need is to create. Abstract paintings have evolved into more dimensional sculptural work and furniture design. At the same time, her oil paintings have remained more visually refined representations of floral still lives; playing off of wild, oddly cast shapes created by light and shadow.

Kushnir finds inspiration in the various fallibilities that make us human. Ultimately, Allie's intention in life and in her work is to find ways to encourage a broader understanding of how we as individuals are part of something larger, influencing our environment at a scale that many of us don't tend to recognize.