Alex Fuller: High hopes
High Hopes


Alex Fuller
2021
White Ink on Black Stock
Signed and Editioned with White Pencil
19 x 30"

Artist retains copyright and all licensing privileges to the artwork. Do you have questions about purchasing your artwork? Click on our
FAQ
page.
About the Artist

Chicago-based artist and designer Alex Fuller embraces creative openings and peculiar spaces with a curious eye for innovative imaginings. Blending typography and language with space and light, his works ask the viewer to reach past the initial read and see through, within, around, and outside his compositional frame.

Fuller is the SVP Design Director at the Leo Burnett Dept. of Design in Chicago. His background as a designer and industry leader spans a vast array of clients and his work has been featured in Wired, Good How, Communication Arts, and It's Nice That. In 2007 he co-founded The Post Family, a Chicago-based artist collective, and in 2009 he founded 5x7, a limited-edition publishing company for artists' books.

Alex Fuller's takeover of the Kimball Arts Center begins, or ends, on the roof with High Hopes towering over the building like a beacon of embedded optimism. Moving through the building's interior, Fuller's installation A Star-ish Asterisk, stands visible as a surrogate, stepping in place of nature's star filled night sky that is obstructed by the city's air and light pollution. Navigating further, Fuller inlays two pieces that play with the spatial boundaries and guidelines of the building, how people move through the space, and the formal expansion of typography and composition.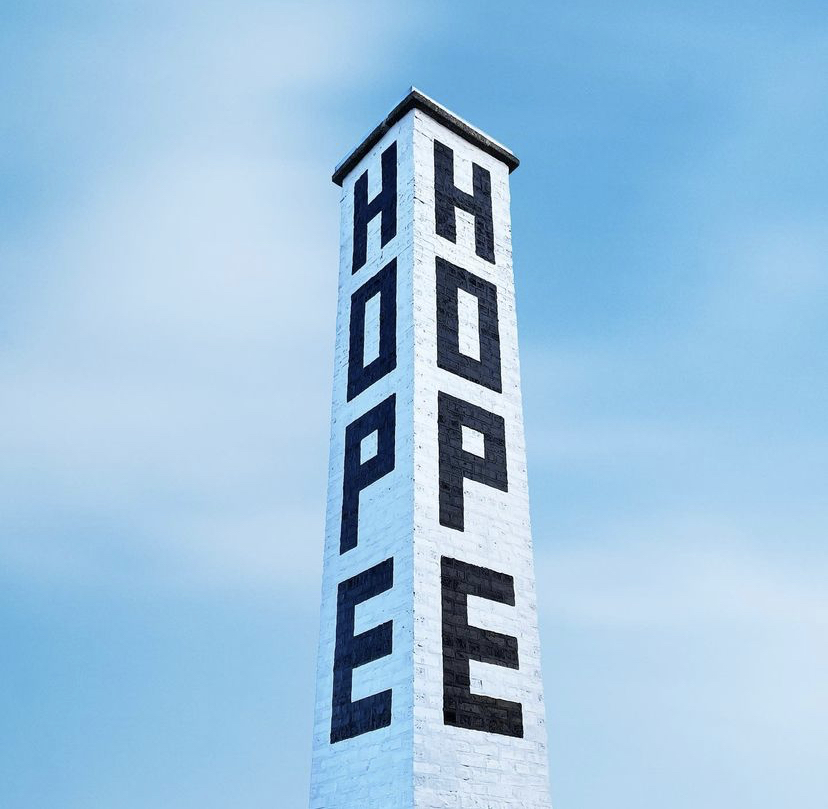 About the Artwork

4 repeating "High Hopes" similar to the artist's installation on the chimney at the Kimball Arts Center in Chicago, Illinois.